Nicholas Kakalis
Authorised Representative of Consultum / Managing Director of Finance Unlimited Wealth and Finance Unlimited / Dip FP
Nicholas is the Managing Director of Finance Unlimited Wealth and Finance Unlimited. Nicholas has extensive experience across the financial planning and lending sectors. He has worked in the Accounting and Finance industry for over 15 years and began his professional career at KPMG. Nicholas is a Chartered Accountant and holds a Bachelor of Commerce, Accounting and Finance from the University of Melbourne.

Nicholas established Finance Unlimited in 2002 and continues to offer a full range of financial services to clients today. His dedicated team of staff, work with him to ensure that everyday Australians are able to meet their property and lifestyle goals.

Nicholas is committed to continuously improving his qualifications, knowledge and skills. He has completed a Diploma of Financial Services (Financial Planning) and is passionate about business and finance topics. He subscribes to several blogs and regularly attends both local and National conferences demonstrating his commitment to continuous professional development.

Nick is a keen North Melbourne supporter and loves the horse racing season.

Nick has been nominated as one of the Finalist in the 2019 Connective Excellence Awards.
Download: Nicholas's Adviser Profile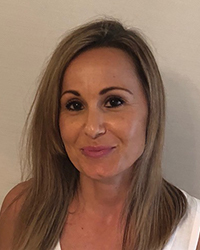 Maria Kakalis
Operations Manager
Maria completed her Bachelor of Arts and Business degree at Swinburne University and started her career at Primus Telecommunications with various roles within the company.Throughout her time there she was promoted to a senior position in the Retention Team and as a Case Manager to the Ombudsman, which gave her significant experience on effective dispute resolution between the company and its customers.

When Nicholas & Maria started Finance Unlimited in 2002, bringing that level of experience has helped them focus on Customer Service as one of their main priorities. Maria is highly motivated in ensuring that these high standards of service are constantly met and exceeded. Maria's role today includes overseeing the processing team and liaising with clients, lenders and other parties to make sure that the experience received by our clients is of the highest standard and key settlement dates are met.

Outside of work hours Maria likes catching up with friends and family and trying new restaurants.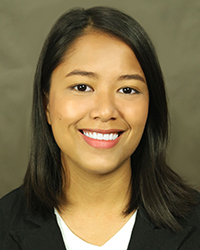 Dessa Barola
Financial Planning Associate
Dessa joined the team in June 2016. She assists the Financial Planning team with administration tasks as required. She is very eager to expand her knowledge and actively attends training sessions in different areas of the financial planning spectrum. She enjoys working with clients in order to ensure all the administration paperwork is accurately and efficiently completed. She is an attribute to the business as she is dedicated and passionate in what she does.

Dessa's interest outside of work is her passion for watching basketball and catching up with friends and family on the weekends.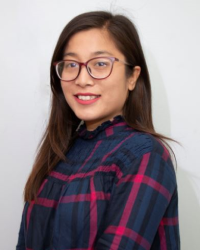 Sayara Shrestha
Lending Associate
Sayara completed her Business Administration Degree in 2016 and started working in a business outsourcing firm where she has achieved valuable experience in business administration and client servicing. She started working with the Finance Unlimited team in March 2019. She works with the lending department where she is responsible for assisting the lending team meet the clients expectations and fulfil their financial goals.

In her leisure time, she loves catching up with friends, enjoys watching movies and TV series, especially Games of Thrones and Friends.